Susanna Simpson, Managing Director, Limelight Public Relations: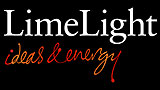 "The help and support I gained by working with New Horizons Business Management was like having an extra pair of hands; vital during a busy growth period for my business. Access to experts who could take care of everything from our office move, recruitment of new team members, financial management and IT procurement, all in line with our growth strategy, left me free to concentrate on winning new clients and expanding the business".
Adrian Brady, CEO, Eulogy!: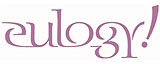 "The right people and the right culture have been central to Eulogy!'s success. But building a team and creating the correct environment to nurture and reward it doesn't happen by accident. Carol's ability to manage in-house events, from out of the ordinary team building days to industry renowned parties, has been second to none and has helped us to broadcast a young, fresh and dynamic brand in the competitive PR market. It was also incredibly important to me that this culture was maintained as we grew from a small agency to the position we're in today. Carol not only worked closely with our board of directors to manage the implementation of our growth plan, but worked tirelessly to make sure that everyone was informed about the journey we were taking, that morale was high, and that ultimately our culture was preserved. As a result the transitional period has been plain sailing for the whole company".
Graeme Blackmun, Associate Director, Pacific Interiors:

"NHBM has been a valuable asset to our business, specifically supporting our growth and development through lead generation. Servicing the clients we have can often monopolise our time; but of equal importance is connecting with new business prospects. By adding NHBM as another source of lead generation we've been able to jump straight into conversations with potential customers who have already been introduced to our business, making the process of converting leads into sales a much easier and less time consuming one".
Clare Mayell, Managing Director, VMG SalesWorks:
"We operate in a highly competitive sector where cost is a driving factor, but found we were in danger of being priced out of the market because of rising internal costs. Thankfully NHBM was able to identify a number of areas where we could cut costs; from re-negotiating supplier contracts on our behalf to putting in place specific credit control measures to maintain a solid cash flow. The savings we've made on these few simple initiatives almost immediately covered the cost of NHBM's services, and we're now enjoying the ongoing benefits of a more efficient way of working".
Company Identity protected:
"Unfortunately our business had made a series of administrative errors, and the culmination of a couple of years without an employee dedicated to managing our finances had left us in a difficult and potentially hugely costly position. Things snowballed to the point where the HMRC was threatening court proceedings, and my own skills and experience weren't enough to fix the problems we were facing".
"Thankfully NHBM was able to quickly assess the situation we were in and put together a comprehensive strategy to solve our immediate and long term problems, including a major cash flow issue which was having a serious impact on our ability to meet other payments. Communication with clients, suppliers and all relevant HMRC departments was managed perfectly, so our cash flow problem was rectified and manageable payment plans agreed to stave off any further action".
"NHBM also put in place new systems and processes within our business to ensure we didn't end up in a similar situation in the future. Our staff have been trained to deal with all the necessary admin and paperwork, and I can now rest easy at night knowing money is coming in and going out exactly when it's supposed to".
Jan Altendorff, Managing Director, Complete Software:
"Carol is adaptable and goal-orientated, and a person you can confidently delegate to and trust with large projects. She provided us with general office management services for over a decade, helping with everything from cost reduction by handling negotiations with suppliers and to improving our business management by maintaining accurate financial records. In addition, Carol took responsibility for complex projects like our office moves, corporate events and creating and delivering IT training courses for our clients. I have no hesitation in recommending her services to others".